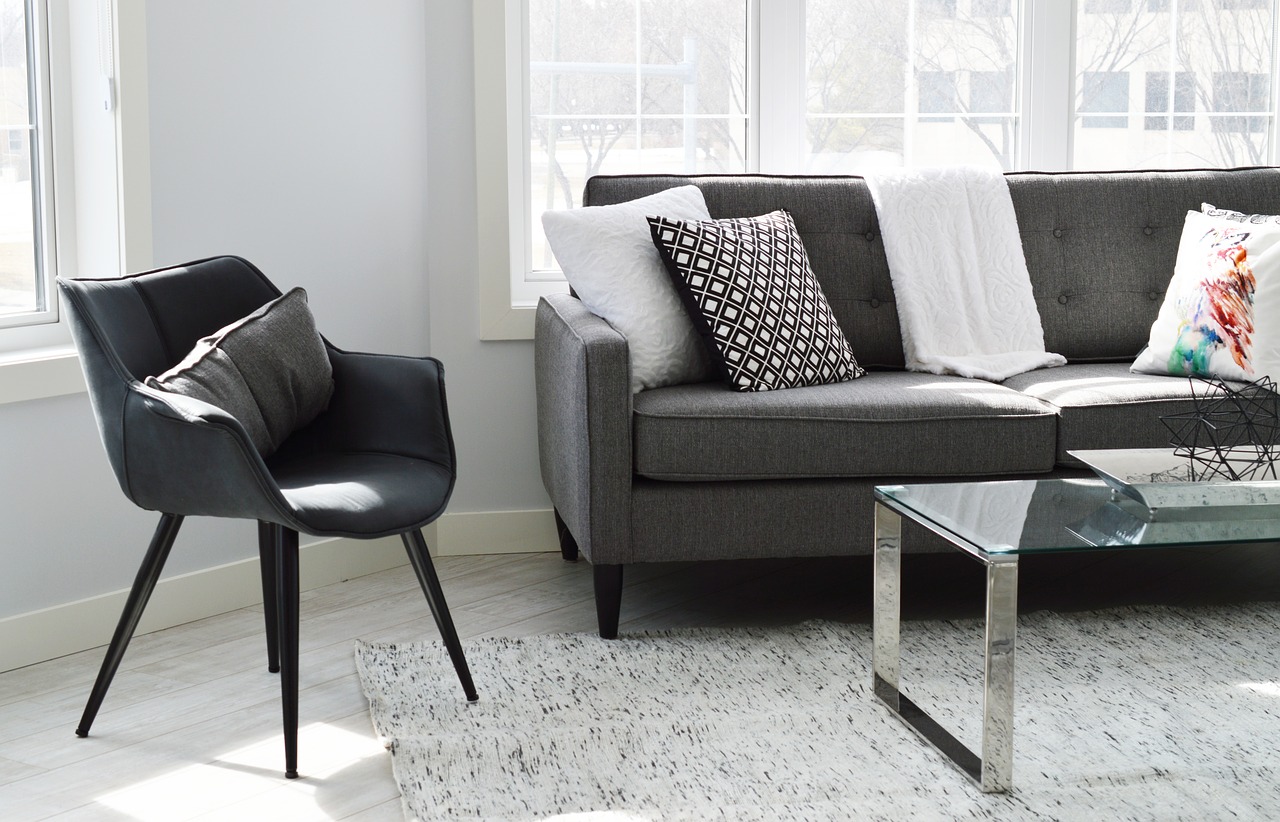 There are plenty of reasons why you may need to store your furniture. Maybe you're moving or you've just transformed a spare bedroom into a home office. Whatever the case may be, instead of getting rid of it, you may want to consider storing it. Ensuring your furniture stays in peak condition, however, is important. That's why the storage experts at Boise Lockaway Storage would like to provide you with the following tips for storing furniture.
Store Furniture The Right Way
Clean it first. Never put dirty furniture into your Boise storage unit. Not only will you avoid mold and mildew, you'll prevent any offensive odors that can develop during storage. For wooden furniture, a quick wipe down with a little soap (Murphy's Oil Soap) and water can do the trick. Couches or seat cushions can also be cleaned with fabric or upholstery cleaner. However, it's important to make sure everything is completely dry before storing it.
Take Everything Apart. Before you load your furniture to be stored, it's important to disassemble anything to avoid damage. This includes furniture like desks, bookshelves, tables, and more. Doing so will make the moving and storage process much easier. However, it's important to put any screws, bolts or other small items in a labeled bag to be stored alongside the furniture it belongs.
Cover It Up. You should never leave furniture uncovered during storage. Instead, use old sheets or blankets and cover pieces to protect them from dust and moisture. Never use thick plastic as it can seal in moisture.
Protect Glass Furniture. Furniture like glass tabletops and mirrors require some extra precautions. First, take the time to wrap glass items with packing paper. However, it's important not to tape the paper directly to the glass. Next, cover it with bubble wrap to cushion it before placing it in a secure location in your Boise storage unit.
Raise The Floor. You should never place furniture directly on the ground of your Boise storage unit. Instead, make use of pallets to raise the floor to add an extra layer of protection against flooding. Even a drop cloth or a layer of cardboard is better than nothing.
Don't Over Stuff. Last but not least you don't want to overstuff your Boise storage unit. Doing so is a surefire way to break something valuable. Not only will you risk knocking things over, pieces of furniture can be bent or damaged. Instead, try to keep your storage unit clean and decluttered to protect everything inside.
Boise Lockaway Storage
A little time and organization go a long way to keeping your furniture safe during storage. If you would like more information or storage tips, contact the on-site managers at Boise Lockaway Storage. We would be more than happy to answer any questions you may have, as well as offer you the peace of mind, knowing your belongings will be safe during storage.
If you're looking for a safe, reliable, easy-to-access storage facility, visit us at 5246 West Chinden Blvd in Garden City or contact us at (208) 322-4487 today!