Boise Storage Guide to Packing Supplies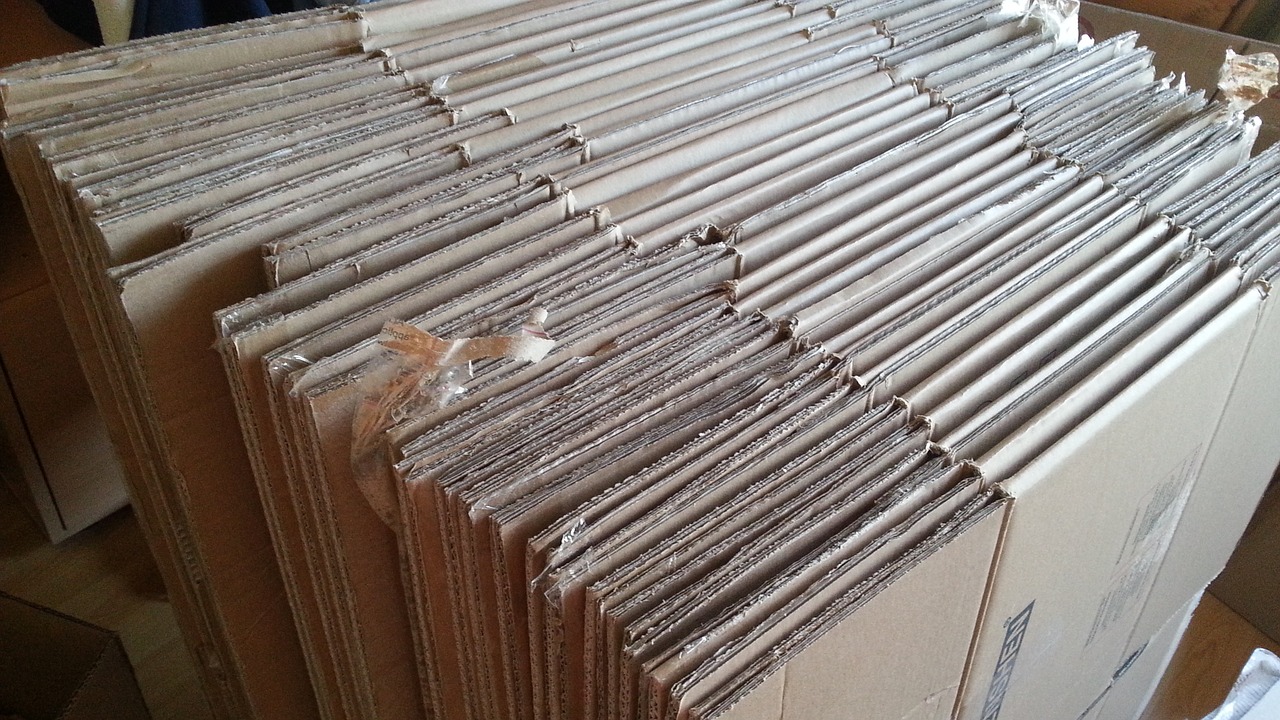 The secret to a stress-free move is to be prepared and start with the right packing materials to protect your belongings. While you may have bought all the supplies on your checklist, do you know how to use them correctly? It's unfortunate but people often waste money on moving materials they simply don't need or that they use incorrectly. That's why the storage professionals at Lockaway Storage would like to provide you with the following guide to packing supplies.
Boise Storage Packing Supplies
Moving Boxes
Boxes are an essential moving supply that come in a variety of sizes. To keep your belongings safe during a move and while they are in storage, it's important to get brand-new, sturdy boxes. Old, already used boxes can fall apart or contaminate your belongings. Not to mention they often come in odd sizes that make it hard to efficiently pack a storage unit.
Bubble & Shrink Wrap
Bubble wrap is an important packing supply that protects fragile and breakable item like vases, dishes, framed photos, etc. Shrink wrap, on the other hand, can be used for mirrors or furniture to help prevent scuffs. Large commercial rolls of shrink wrap can also be used to hold small stacks of boxes together, making the moving process easier while keeping them from getting misplaced during a move.  
Packing Paper & Foam Peanuts
Made from recycled newspaper, packing paper can be used to protect surfaces from chips and scratches. You can also use packing paper to wrap items that go inside boxes. Foam peanuts also help protect items inside boxes and prevents damage caused by shifting. Keep in mind that many foam peanuts are made from corn starch and are biodegradable, making them environmentally friendly. In fact, many states throughout the U.S only allow this type to be sold.  
Mattress Covers
A mattress is an expensive home essential that should be protected. If you are planning on storing a mattress in your Boise storage unit, it's important to invest in a good mattress cover. Doing so will help protect your investment by keeping out dirt and pests.
Furniture Covers
Like a mattress, furniture is an expensive home investment that needs to be protected. That's why it's important to use furniture covers for your couch, loveseat, chairs, etc. Doing so will allow the material of your furniture to breath while keeping it free of mold, mildew, dust, and pests.   
Tape
Tape is no brainer and goes hand-in-hand with moving boxes. However, it's important to buy more than you think you'll need and reinforce all the seams and bottoms of boxes that hold heavy items.
Markers
Markers are your best friend when it comes to moving and storing your items. Use them to label each box with contents inside. If you don't you simply won't remember what's inside which can create bigger problems down the road.
Boise Lockaway Storage
A little thought and organization go a long way when it comes to packing materials and storing your items. If you would like more information or storage tips, contact the on-site managers at Boise Lockaway Storage. We would be more than happy to answer any questions you may have, as well as offer you the peace of mind, knowing your belongings will be safe at our facility.
If you're looking for a safe, reliable, easy-to-access storage facility, visit us at 5246 West Chinden Blvd in Garden City or contact us at (208) 322-4487 today!
Tags:
Boise Storage
,
Lockaway Storage
,
Packing Supplies