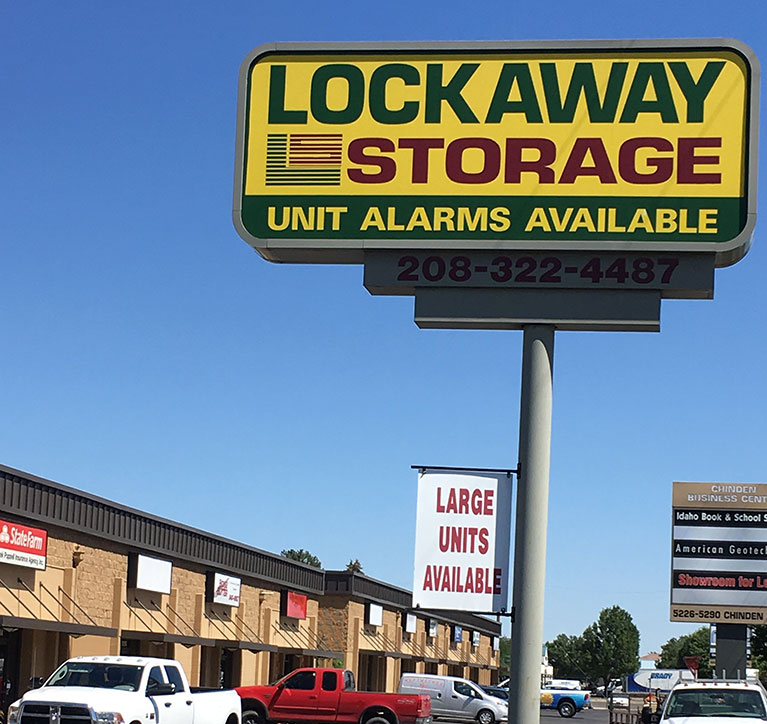 Welcome to Lockaway Storage
Renting a self-storage space should be easy, hassle-free and not expensive. At Lockaway Storage, our friendly managers will tour the facility with you to find the right space at the right price. If you need a 5'x5' for seasonal storage, a 10'x30' to store contents from your home or an 16'x32' for business inventory, Lockaway Storage has you covered! Click here to learn more.
Lockaway Storage is all about cost effective self storage solutions for personal or business that you can count on! And we know your time is valuable, that's why we offer conveniences like computerized gate access, extra wide drive aisles and optional automatic monthly payments.
We pride ourselves on offering you top notch customer service, clean units and the most competitive rates in town – Even our customers agree, stop by, call, or click to request your space today! (208) 322-4487.
Quality, Convenient, Secure
Lockaway Storage Features
Whether you need to store business or personal items, we have the right storage unit for you at a price you can afford.  Here are just a few great ways that we can solve your self-storage needs:
Low Monthly Rates
Starting at only $25/Month
Secure Self Storage
Free disk lock, real-time video surveillance, and more.
Convienient
Extra wide drive aisles, central location, high rollup doors, and more.
Month to Month
Month to month – no long term committments.
Multiple Size Options
500 Plus Storage Units
Finding the competitors around you and choosing from various types of storage units can be stressful. At Lockaway Storage, our managers are trained by professionals to listen your needs properly for storing your personal possessions. Regardless of whether you need economical or premium storage for personal or business needs, Lockaway Storage offers clean units in well lighted, controlled access facilities at an affordable price ranges.